Medium-to-long term management goal
GMO Pepabo, Inc. has set the medium- to long-term managerial goal of achieving consolidated operating profit of 1,570 million yen in the fiscal year ending December 31, 2026.

We will aim for business growth in each service, identifying each as either a recurring business with services that mainly generate steady revenue, or a non-recurring business where revenue is mainly based on transaction size.

In recurring revenue businesses, to earn strong and stable revenue, we will aim to increase subscriptions by acquiring top-tier business from excellent customers and rolling out measures aimed at enterprise customers.

Business growth through expansion into new non-recurring business domains, gaining new authors and creators by strengthening categories, and expansion of GMV and amount of purchases of invoices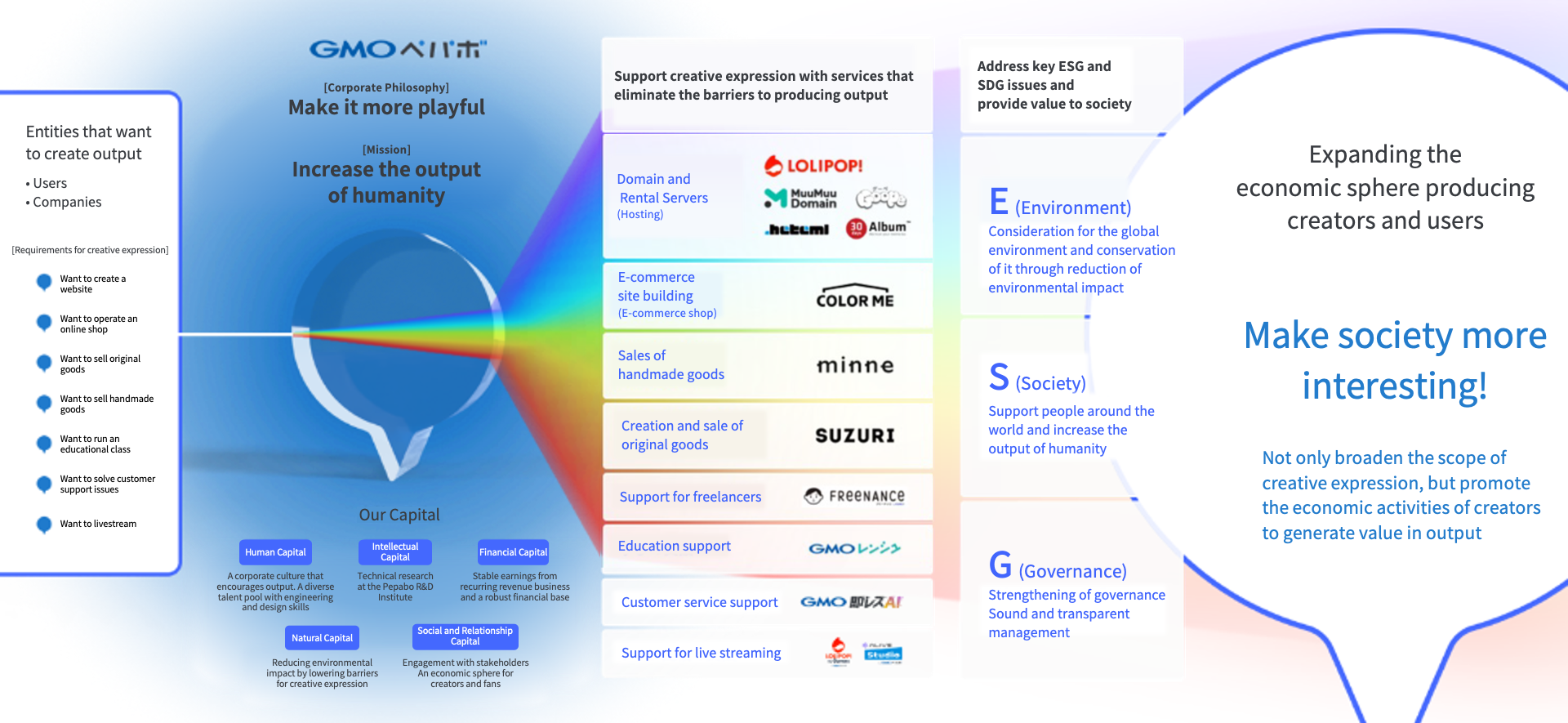 Recent Business Developments
Latest Financial Results
For more information about the expansion of our business in the fiscal year ending December 31, 2022, 2023 please see the results presentation and update meeting materials.
Corporate value improvement and sustainability
ESG management and the SDGs (sustainability strategy)
GMO Pepabo has identified three material sustainability issues and contribute to ESG management and the SDGs through its business activities.
Consideration for the global environment and conservation of it through reduction of environmental impact

Support for people from all walks of life to increase human output

Strengthening governance for sound and transparent corporate management